Guess the teacher - favourite book

Students need to match teachers with their favourite books.
Book 1: A Piece of Cake by Cupcake Brown.
Clue: Part of her name's a tree. Shares her first name and birthday with a saint.
Book 2: Hitchikers Guide to the Galazy by Douglas Adams. 

Clue: It rhymes with corner. A scholar of the ages.
Book 3: The Midnight Library by Matt Haig.

Clue: Name rhymes with bee. In charge of CPD.
Book 4: Thrawn by Timothy Zhan.

Clue: Of Irish lineage.
Book 5: The Prophet by Khalil Gibran.

Clue: A master programmer with a beautiful syllable in her name.
Book 6: Zen and the Art of Motorcycle Maintenance by Robert M Persig
Clue: From where the Mayflower was headed.
Book 7: Moving by Jenny Eclair. 

Clue: Shares her name with comical characters from Springfield.
Book 8: The Way of Kings by Brandon Sanderson.

Clue: A fantasy writer in his own right.
Book 9: The House of the Spirits by Isabella Allende.

Clue: The same nationality as Christopher Columbus.
Book 10: Holes by Louis Sachar.

Clue: All the world's a stage.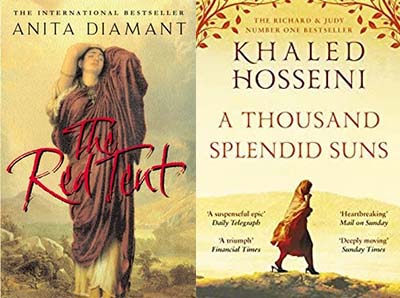 Book 11: The Red Tent by Anita Diamant
Clue: Can be found in the school's happy place.
Book 12: A Thousand Splendid Suns by Khalid Hosseini

Clue: You would need part of her name if you were to play Quidditch.
Competition
Students will be encouraged to enter for a chance to win some Amazon vouchers.
The students correctly matching the highest number of teachers to their favourite books, using just the clues given here, will take home the vouchers.
Please encourage your child to enter!