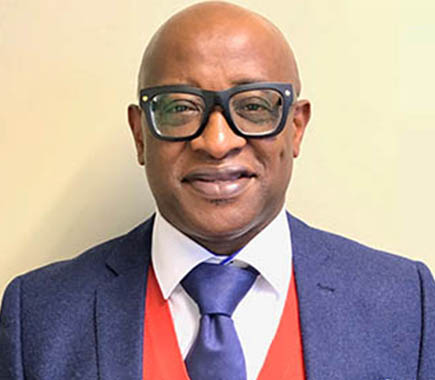 Tuesday, 8 October 2019 5.30pm to 7.30pm - An invitation to Heron Hall's Open Evening

We understand that you are about to make one of the biggest decisions in your child's education.
At Heron Hall, we have high expectations and high standards to ensure that our Academy is a happy, friendly and safe place to study.
We are part of a family of 5 schools managed by CHAT Academies, a Trust established in 2010.

The Trust is an educational charity at the heart of the community with the sole purpose of running local schools to help to give children in our area an enriching and inspiring educational experience, where they can thrive both academically and socially.

As you walk into Heron Hall you get a feeling of pride, of being somewhere everyone matters, where no one is left behind and where every single student can reach their full potential.
The magnificent building and facilities, added to the attitude and high aspirations of our staff, inspire our children to work hard and stretch themselves.
It takes 20,000 hours to create a high-performance athlete. Our intention is to create a high performing young individual with a great education and great personal confidence.

We want Heron Hall to be the first choice for your child.
I hope you will visit us on 8 October and discover why we can offer your child the very best education.

Arthur Barzey, Headteacher
Visiting us on Tuesday, 8 October

Our Open Evening will give you the opportunity to meet with the headteacher Mr Barzey and his senior team. They will be happy to answer any questions you might have about the school and the admissions process.
There will be staff from all the different departments on hand as well.
We will also have students who will be able to show you around the school and let you know of their experiences of attending Heron Hall.
All parents will have the chance of a tour of the school. We have some of the very best facilities in London. We think you will be impressed when you see them for yourself. Pop along to the Science Mega Lab and take part in a range of spectacular scientific experiments, or try out some sporting activities in our huge, new and well-equipped sports halls. Check out our IT suites, art rooms and see what is on offer in the Heron Hall library. On the tour, you will see where your child will be taught and where they will eat.

A short presentation and a film about the school will be shown in the main hall: everyone is invited.

Everyone attending the evening will receive a free gift!

There is no need to book for school tours.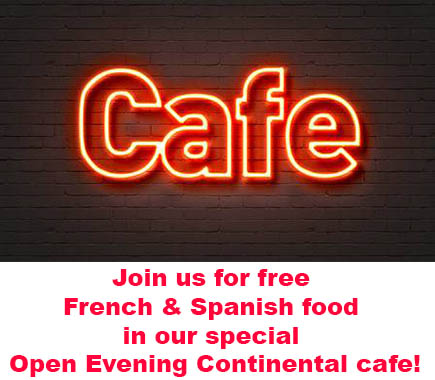 Our Open Evening Cafe

This year, for one night only, the Modern Languages department will be running a cafe serving delicious French and Spanish food to our Open Evening guests.
There will be a selection of some of your French and Spanish mouthwatering favourites.
Take a break while you are touring the school and sample some freshly baked croissants, great crusty bread and cheeses, Spanish omelette, olives and wonderful salamis. Ejoy a cold drink on us too.

Best of all - it's free.
Keep an eye out for the signs to the cafe.
We look forward to meeting and serving you on Open Evening.
Madam Jordan.