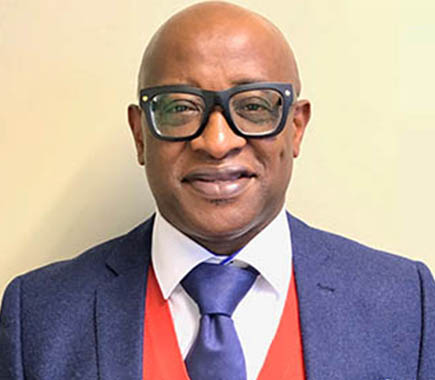 Welcome to Heron Hall's website.
I was very humbled to be named The Times UK Headteacher of the Year for 2022-23. This is a testament to the tremendous teaching and learning team that we have at Heron Hall.
We were also delighted to have been selected as a school for the final of the UK's Secondary School of the Year competition in 2021 run by the prestigious Pearson Teaching Awards and winning a Bronze Award.

We aim to be an outstanding school recognised for its excellent academic standards and producing students who can be successful in any social sphere.

Our latest Ofsted inspection rated us as a good school.
We were very pleased with our first 4 sets of GCSE results.

Every year we are over subscribed, so please put us down as your first choice.

At Heron Hall we have strong values and as a result we have high aspirations, high expectations and high standards of all of our staff and students to ensure that our Academy is a happy, friendly and safe place to study.

As you walk into Heron Hall you get a feeling of pride, of being somewhere everyone matters, where no one is left behind and where every single student can reach their full potential. The magnificent building and facilities, added to the attitude and high aspirations of our staff, inspires our children to work hard and stretch themselves.

It takes 20,000 hours to create a high performance athlete. Our intention is to create a high performing young individual with a great education and great personal confidence.

We want Heron Hall to be the first choice academy for Year 6 pupils. This year we had a record number of applications for places. As we grow over the next few years we are developing a curriculum, as well as offering of broad range of extra-curricular activities, that will ensure all of our students, whatever their individual starting points, become well rounded individuals with the skills, qualities and qualifications that allow them to fulfil their ambitions whether that may be College, University or an Apprenticeship.

Arthur Barzey

Headteacher