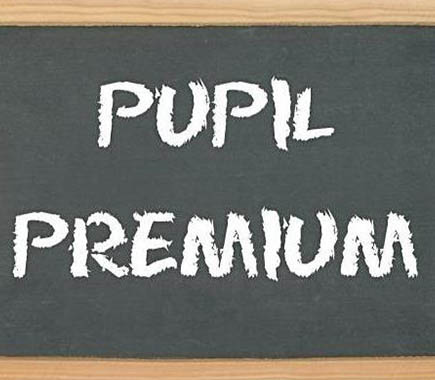 Background to the Pupil Premium 
The Pupil Premium is a government grant which is allocated to schools based on the number of pupils on roll if they meet at least 1 of the following criteria:
Their family gets one of the following: 
Income Support
income-based Jobseeker's Allowance
income-related Employment and Support Allowance
support under part VI of the Immigration and Asylum Act 1999
the guaranteed element of State Pension Credit
Child Tax Credit (provided they're not also entitled to Working Tax Credit and have an annual gross income of no more than £16,190)
Working Tax Credit run-on, which is paid for 4 weeks after they stop qualifying for Working Tax Credit
Universal Credit
they are currently being looked after by a local authority in England or Wales
they have left care in England or Wales through:
an adoption
a special guardianship order
a child arrangement order
The grant was introduced in 2011 and the purpose of the grant is to support schools in ensuring that any differences in attainment between the disadvantaged and the more advantaged are shown to be diminishing. 
Our Rationale 
North Star Community Trust acknowledges the responsibility for socially disadvantaged pupils and we are committed to meeting pastoral, social and academic needs within the Academies' environment. We are committed to diminishing the difference between vulnerable pupils and the Pupil Premium funding forms a vital part of that process. Each of our academies approach the Pupil Premium through the following principles:
ensuring that teaching and learning opportunities meet the needs of all pupils;
ensuring that appropriate provision is made for pupils who belong to vulnerable groups, including ensuring the needs of socially disadvantaged are adequately assessed and addressed
recognising that not all pupils who receive free school meals will be socially disadvantaged, as well as that not all pupils who are socially disadvantaged are registered or qualify for free school meals
allocating the funding to support any pupil or groups of pupils which the we have legitimately identified as being socially disadvantaged
allocating the funding following a 'needs analysis' to identify priority class, groups or individuals.
Limited funding and resources mean that not all pupils receiving free school meals will be in receipt of Pupil Premium interventions at one time. Provision is made through:
Enabling pupils' access to education
enabling pupils' access to the curriculum; and
Alternative support and intervention within the Academy environment.
The targeted and strategic use of Pupil Premium will support us in achieving our vision. All our work through the Pupil Premium is aimed at accelerating progress and moving children to at least the age-related expectations, or at least achieves the nationally expected points of progress each year in English and Mathematics.