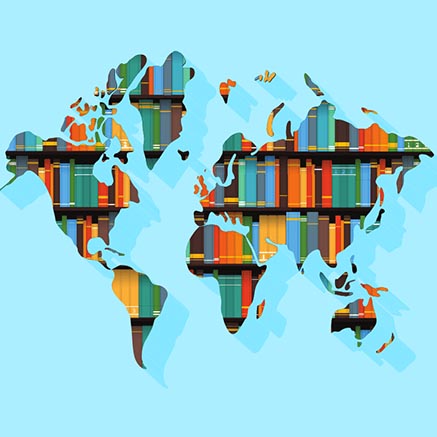 How we are celebrating World Book Day
Each year we mark World Book Day at Heron Hall with the aim of it celebrating authors, books, illustrators and - of course - reading!
You can find out more about national World Book Day 2021 here.
We are planning our biggest ever celebration of the day with a whole series of events across the school.
There will be numerous activities for our students to get involved with and special competitions to enter.
What's coming up?

There will be a workshop for students with the brilliant American children's author Virginia Euwer.

We will be starting off a 200 word story and then send it around the world to 10 other schools to add their 200 words, creating a unique finished story.
Students will be voting for their favourite books to produce a 'Top 20' for the school.

Can you guess which bookshelves belong to which teachers in the school in our special competition-  with student prizes for the most correct guesses?
Students will compete for prizes for the best book reviews.
They will also be challenged to write an alternative ending to a famous short story by science fiction writer Ray Bradbury.

Finally, we have a talk from Katherine Weekes, who has adapted books for film and tv, including 'Bridgerton' and 'Dracula'.