Black History Month celebration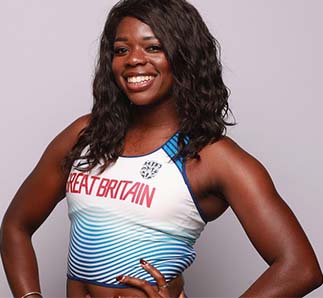 Dear parents, please join us to celebrate Black History Month on Thursday 18th October at 5:30pm for a special 2-hour event of music performances, poetry readings, speakers, artwork displays, refreshments and much more! We are delighted our special guest is Olympic medallist, European and World Champion, the amazingly talented, Asha Philip.

Dear Parent/Carer,
AN INVITATION TO CELEBRATE BLACK HISTORY MONTH WITH US - 18 OCTOBER.
I am delighted to invite you to attend a diversity evening on Thursday 18th October at 5:30pm. The special 2-hour invite-only event is the culmination of our celebrations of Black History month at the school. The event is also a rewards evening for students who have shown exceptional effort and progress over the current term. Light refreshments will also be provided.

The evening will consist of music performances, poetry readings and artwork from our students. There will also be special guest speakers in attendance like Olympic medallist, European and World Champion Asha Philip

We do hope to see as many Parents/Carers as possible therefore, if you plan on attending could you please contact the main school office by email at [email protected] This will enable the school to plan ahead for attendance numbers. Thank you for your support.

Arthur Bazey
Head teacher