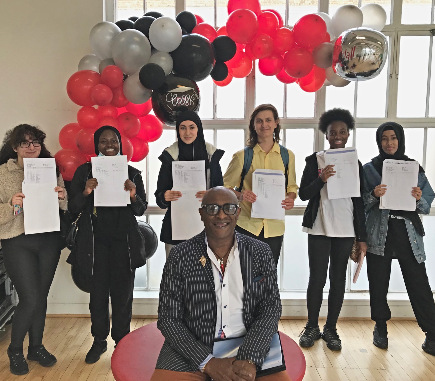 Well done to all of our students for such great GCSE results.
Once again, our students have done brilliantly.
We are so proud to be able to say that every student has achieved what they needed to move onto the next stage of their education

Headteacher, Arthur Bazey, said: "Our results are excellent again. We have many outstanding results and so many success stories to tell. I am extremely proud of all our students. We now say goodbye to them and wish each and every one of them the very best for the next step of their futures."

As Heron Hall Academy is a relatively new secondary school, these young people are only the third year 11 group to take their GCSEs.
Every year we are not only delivering great results but crucially making year on year progress in key subjects like English, Maths and the Sciences.
We are also seeing impressive results in areas where students can show their other talents like the arts and sports.
Great results - in summary.
Progress 8 = +0.92 (estimated)
Attainment 8  = 4.8
5 GCSE Grades 5+ including English and Maths = 52%
Grade 5+ English and Maths = 53%
Grade 5+ English = 63%
Grade 5+ Maths = 58%
Two Sciences Grade 5+ = 51%
Ebacc Grade 5+ = 33%
Progress in Maths = +1.1
Progress in English = +0.8
Subjects with above expected progress include-
Biology, Chemistry, Physics, Combined science, History, RE, Resistant Materials. There are more - the majority were above expected progress but these had higher progress)
The Super 6 - Individual success stories

Stanislaw Ryszko passed 14 subjects with no less than 5 Grade 9s in Maths, Chemistry, Further Maths, Physics and Polish, 2 Grade 8s and a further 4 Grade 7s. Superb.

Rebekah Forte passed also in 14 subjects, collecting 3 Grade 9s to her name in English Language, English Literature and Further Maths, plus 5 Grade 8s and 2 Grade 7s. Fantastic.

Sudenaz Gok passed 15 subjects, picking up 6 Grade 8s which included Maths, History and Sociology, as well as 3 Grade 7s. Excellent.

Dania Kedir
passed 14 subjects with a Grade 9 in English Language, 5 Grade 8s, including Biology, Chemistry and Physics and also an impressive 6 Grade 7s. First-class.
Awa Fall passed 12 subjects, scored a perfect Grade 9 in Biology, collected 5 Grade 8s, including Chemistry, English Literature, Sociology and History, and gained a further 3 Grade 7s. Tremendous.

Sharafa Benabdeljil passed 11 subjects, with a Grade 9 in RE, 2 Grade 8s in Sociology and English Language and 3 Grade 7s. Brilliant.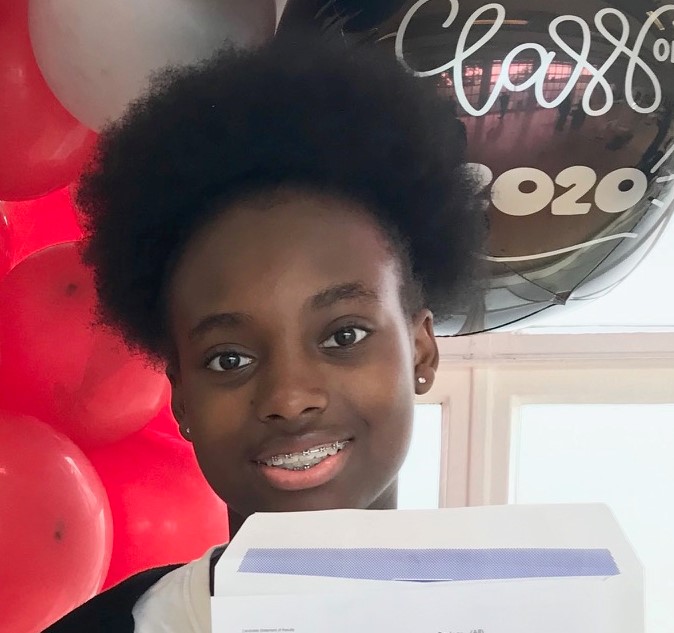 How do we compare with other schools?
We are very proud of our results and overall performance.
The Government has announced that it will not publish any school or college level educational performance data based on tests, assessments or exams for 2020.

You can see how we compare with other schools in last year's comparisons
here.