After school clubs at Heron Hall Academy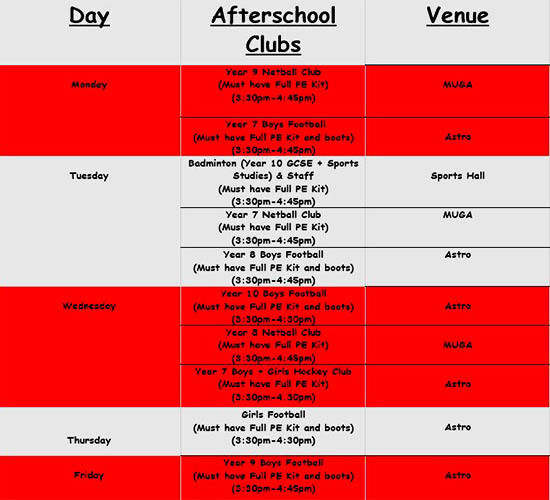 From the 15th of March, our PE department will be holding some extracurricular activities after school.
As the school has been closed and students have spent more time indoors it would be good for them to attend these sessions and keep active.
There are some great activities for your child to participate in, such as Football, Netball, Badminton, and Hockey.

You can see the timetable below.