Duke of Edinburgh award scheme praises kind-hearted student volunteers from Heron.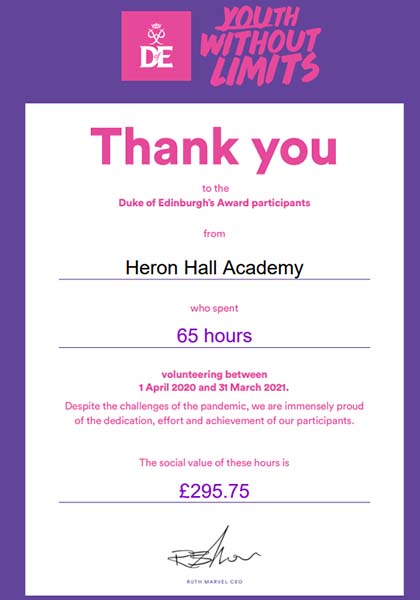 This week Heron Hall has been awarded a certificate from the Duke of Edinburgh's award scheme for all of the great volunteering work we do in the community.
Headteacher Arthur Barzey said: "I am proud that we have young people at the school who have still wanted to make a difference in the community even at a time of the pandemic. Their example is inspiring to all of us."
Well done everyone, we are very proud!