Shakespeare inspired shoebox theatre from year 7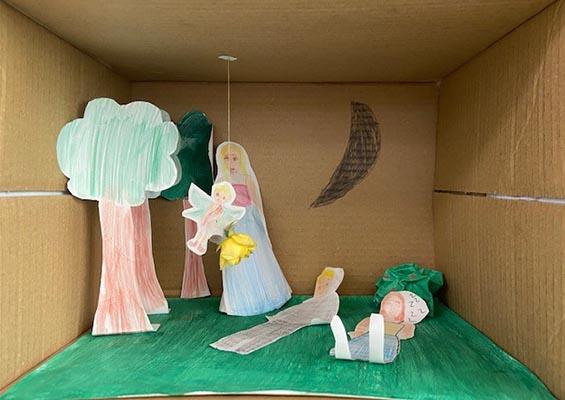 Before the holidays our year 7 classes 7 U and 7 Y took part in a Shoebox theatre competition.

They had to recreate their favourite scene from the iconic Shakespeare play "A Midsummer Night's Dream'. Students were learning all about Shakespeare and the play in class. Fantastic work year 7!
William Shakespeare was an English playwright, poet, and actor, widely regarded as the greatest writer in the English language and the world's greatest dramatist. He was born in April 1564 in Stratford-upon-Avon
A Midsummer Night's Dream is a comedy written by William Shakespeare in 1595 or 1596. The play is set in Athens and consists of several subplots that revolve around the marriage of Theseus and Hippolyta.