Heron Hall's book review of the month - March edition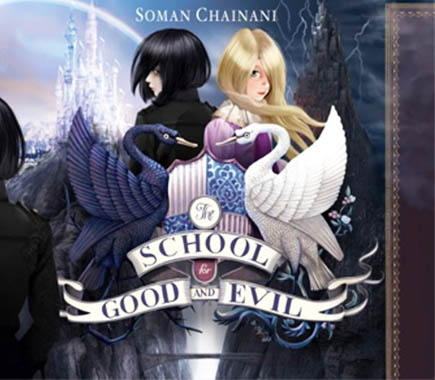 The School for Good and Evil by Soman Chainani
'Try to escape you'll always fail, the only way out is through a fairy tale.'
Best friends Agatha and Sophie get whisked away into the deathly secretive world of fairy tales – at the School for Good and Evil. An enchanted institution, where children are trained to be fairy tale heroes or villains. One exquisite and the other revolting, the two are best friends despite their differences. But things don't go as planned when the school master kidnaps them.
This book was a sizzling weird addiction, creepily written with the words of Roald Dahl and the action of a J K Rowling novel which joined to make an astonishing new series: 'The School for Good and Evil'. The book had tricks around every corner and its overall message is that the value of friendship is more superior to the value of boys! Full of drama, it captured me into a whole new world. Although it was all a fantasy, I imagined it as reality. The ending was left incomplete but follows with a sequel.
I would rate this book a solid 9 out of 10 because I really wanted to continue reading it after it ended. This book is targeted to young adults and most people would enjoy reading it, if they gave it a chance. The School for Good and Evil is an amazing book. I loved it!
Year 8 student – 8E1/Li2 Madam Newman