Motivational Speaker at Heron Hall!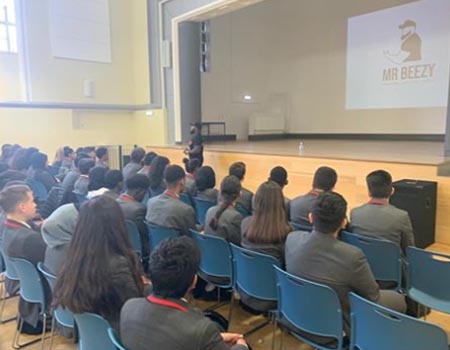 Heron Hall welcomed the fantastic motivational speaker, Mr Beezy, in to speak to some of our Year 10 and 11 students.
Mr Beezy gave an incredible assembly which inspired the students to work her hard for their goals and dreams.
He made an instant impact as students were deeply motivated by his words
It was enjoyable for everyone , teachers and students alike, as well as extremely impactful.
Check out his website here.