Spurs: Premier League Kicks session at Heron Hall!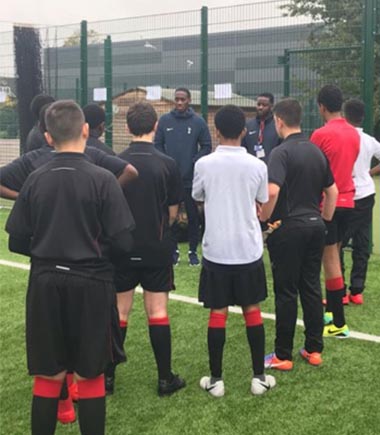 Our year 7 football team was fortunate enough to receive a quality training session from the coaches at the Tottenham Hotspur Foundation.
The coaches put our excited students through their paces at lunch time on Friday, with a selection of passing drills which focused on improving their first touch and receiving skills.
They all had so much fun and enjoyed learning from the excellent Spurs coaches.