Year 10 Trip to University of Oxford!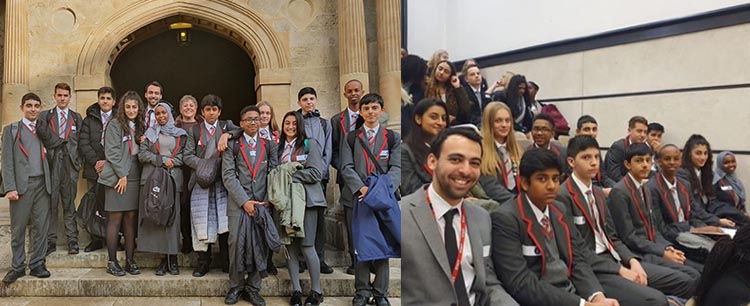 Twelve Year 10 students enjoyed a wonderful day out at Wadham College, University of Oxford on Tuesday the 5th November.
As part of a new, exciting programme taking place at Heron Hall through the 'Brilliant Club - Scholars Programme', these students will be working with a PHD student to experience University-style work, completing assignments and a 'mini-dissertation'.
The students were able to get a taste of University life and improve their academic skills.
Accompanied by Mr Lee and Madam Zindilis, students were extremely well behaved and their enthusiasm shone through.
We are all very proud of them.