Hamza's a Millionaire!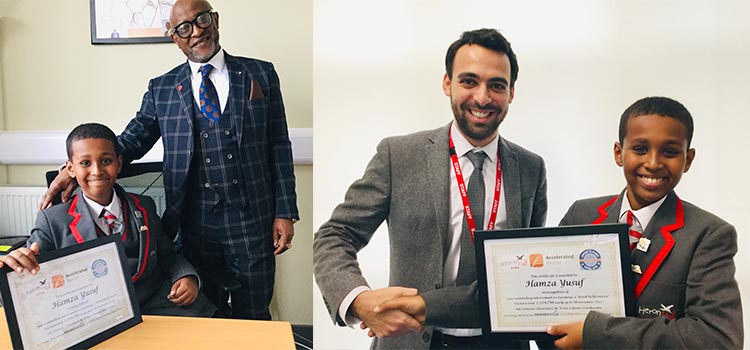 Congratulations to Hamza, our first Year 7 student to reach one million words read using Accelerated Reader! Hamza has made an extraordinary achievement and effort by reading 29 books since the start of the new school year. He was awarded in assembly with a £10 voucher, lapel badges and a framed certificate and recently met with Mr Barzey, Head Teacher and Mr Lee, Literacy Coordinator.
We also celebrated three more Year 7 students for their positive attitude to reading, we are all very proud of their achievements.
To date, Years 7, 8 & 9 have read a total of 21,969,024 words, that is 55,000 pages read! There will certainly be more awards to follow at the end of this term.