Read Aloud Book Swap on Wednesday 29th January!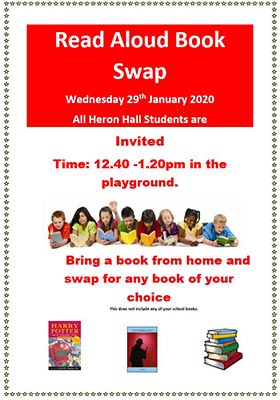 Do you want to get a fantastic new book to read?
All Heron Hall students are invited to the first Heron Read Aloud Book Swap of the year!
Bring a book of your own and swap for any book of your choice from the available selection.
The event takes place on Wednesday 29th January at 12.40pm-1.20pm in the playground.
We hope to see you all there.