New Lunchtime Food Kiosk Opens!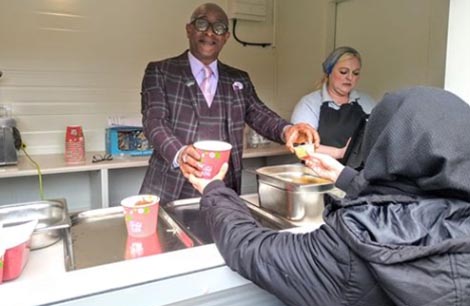 The new lunchtime food kiosk is now open!
The kiosk is serving delicious meals such as pasta with barbecue chicken, macaroni cheese, and hot and spicy rice.
All the food served is tasty and nutritious.
Headteacher, Arthur Barzey, helped out on its opening day and gave the flavoursome food a big thumbs up!
With the school growing we are expanding our catering to cope with the demand.